GLOBAL INSURANCE AND DAMAGE ANALYTICS
RS Metrics HazardSignals lets P&C insurers request satellite imagery and generate time-series measurements and indices over any location both historical and going forward to assess damage.
HazardSignals Process:
After an event or claim, HazardSignals allows you to:
Define 1 or 1000s of monitored areas on request 24/7

Acquire recent and historical satellite imagery

Measure and assess change for 1 or more locations (like a flood or building damage)

Optionally continue with ongoing satellite monitoring and measurement.
Train Derailment - BHP Port Hedland
RS Metrics delivered near daily updates over the next 14 days with stockpile measurements and verification of the resumption of train operations.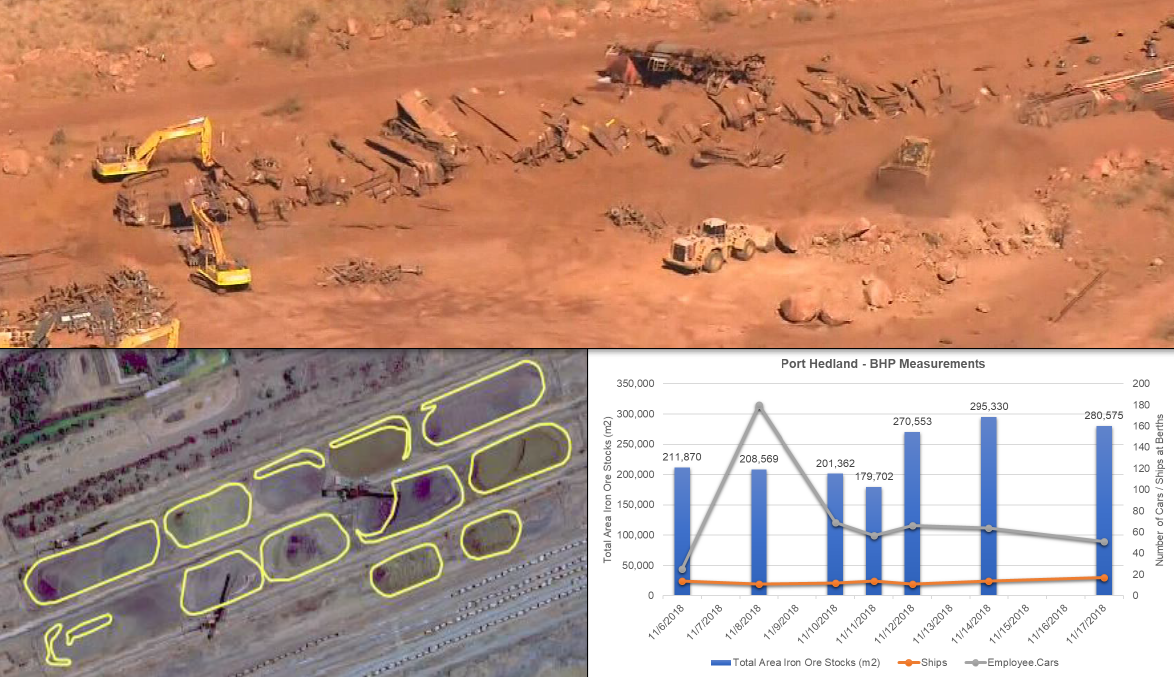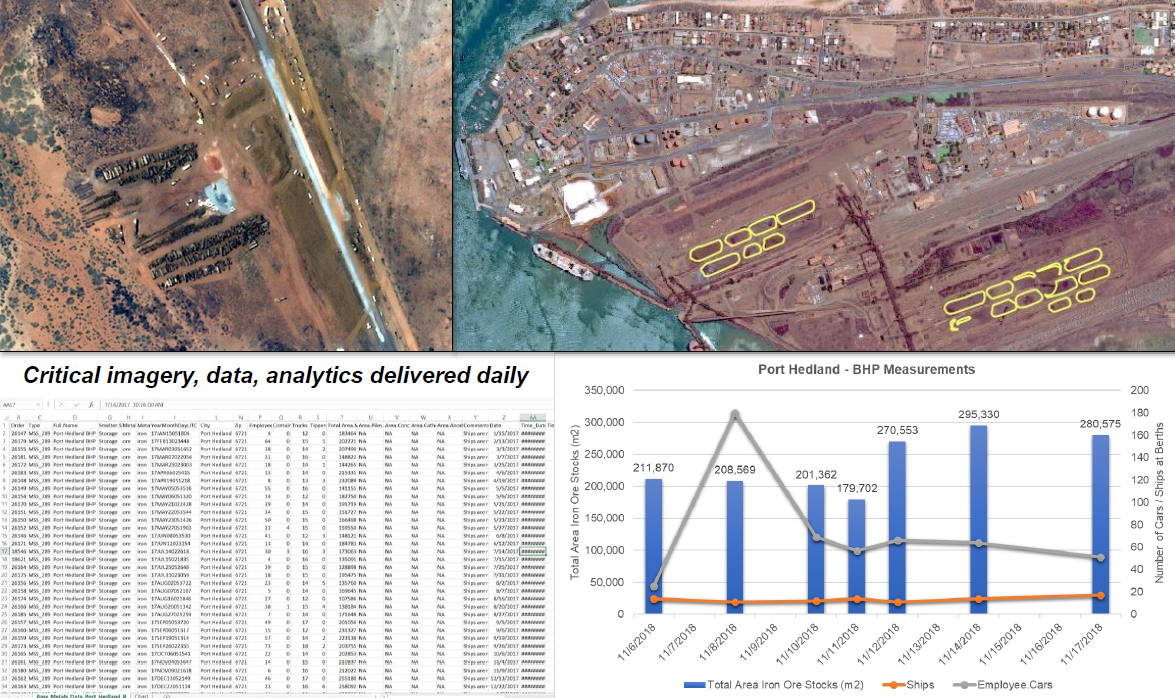 Factory Fire - Hynix Semiconductor Factory